Lectures
---
Black Hollywood: African Americans in Film: the Early Years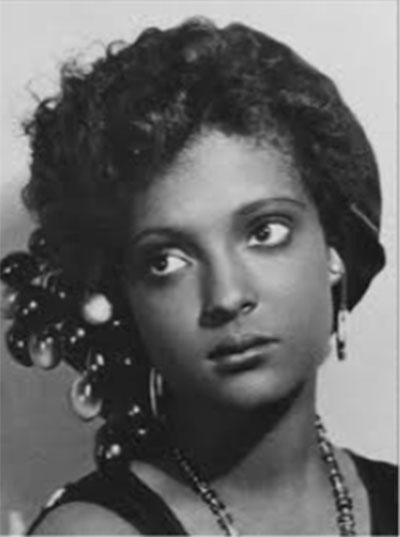 This lecture is a portrait of the black film community during Hollywood's formative years. Film was recognized early on as a powerful medium with which to shape perceptions. There was a conscious attempt to categorize African Americans using negative stereotypes at a time when they were calling for their full rights as citizens. They came to be cast primarily as servants, "mammy" or plantation figures. Not until the 1950's would Hollywood cast a black actor in a leading role.
This poignant account will feature black film legends and lesser known artists of the period whose talent is an important part of Hollywood's legacy. These artists paved the way for future generations of African American actors who would claim their rightful position as leading stars of the silver screen.
---
Objects of Desire: How Precious Gems Shaped History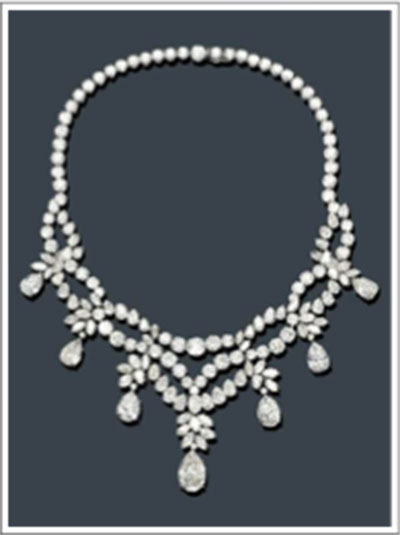 Throughout history jewels and precious metals have served many functions. They have been a form of currency, wealth security, social status, religious devotion, tokens of love, talismans, family heirlooms, and adornments of the body. Gems have funded wars, caused a Queen to fall from favor, helped a nation enter the modern world, launched one of the most successful campaigns in advertising history, and resulted in a piece of jewelry becoming an essential element of warfare. We will view royal jewels, take a "trip" to Tiffany's "by appointment only" salon and much more in this fascinating presentation.
---
The Young Princess Elizabeth: The Girl Who Would Be Queen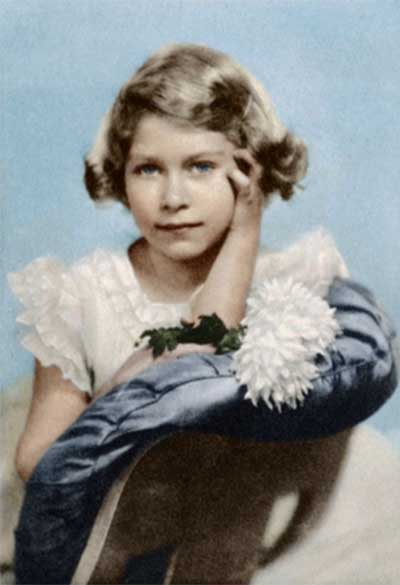 Every little girl longs to be a princess, but what is life really like for a young girl growing up first as Elizabeth of York and then as the Princess Elizabeth, heir to the throne? This is the rarely told story of the young Elizabeth in her formidable years. It begins with her grandparents from whom Elizabeth learned that the privileges of royalty come with a dedication to duty and country and her loving parents who did their best to maintain a normal childhood within the royal fishbowl.
We'll learn about her childhood, her relationship with her sister, Margaret, the effects of the abdication of her uncle, her teenage years during a time of war, and her coming of age as a married woman. What is it really like to live in a palace? How do parents raise an unspoiled princess? This richly detailed portrait is a peek into the heart of the young girl who would become Her Majesty the Queen.
---
The King and Queen of Jazz: Louis Armstrong and Ella Fitzgerald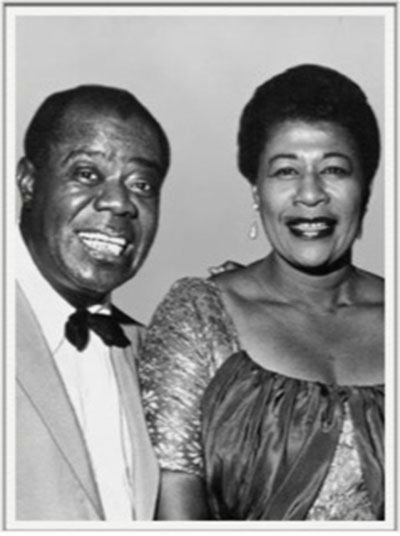 Two of the greatest musicians in the history of the 20th century come together in this dual biography of Louis Armstrong and Ella Fitzgerald. Each performing over 300 concerts a year, they shared in common dazzling artistry, an optimism for life, and a desire to make people happy through their music. Despite their impoverished origins and the oppression of the Jim Crow south, they grew to become cultural icons who continue to hold a special place in the hearts of music lovers everywhere.
Jazz is a uniquely American art form "born" in New Orleans. Its originators were primarily African Americans giving it an important place in our cultural history.
This lively presentation will showcase the lives and music of Louis and Ella, both individually and together. Come and swing to the joy that is Louis and Ella!
---
MARILYN MONROE: The Girl, the Woman and the Legend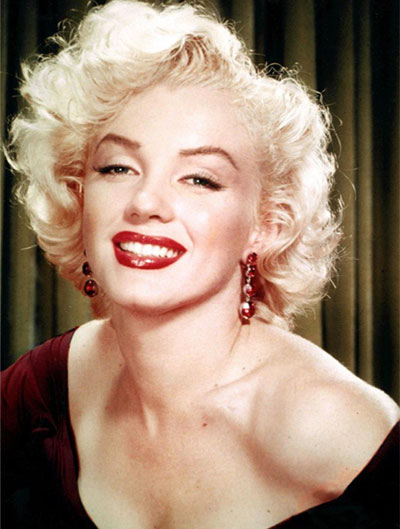 Nearly 60 years after her death Marilyn Monroe remains an American cultural icon. Since her death in 1962, biographers have tried to define the mystery of her allure. She is a study in contrasts: beautiful and sexy yet sweet and vulnerable, sensitive and insecure.
Despite a lifelong struggle with mental illness and drug addiction, Marilyn created unforgettable performances in more than 20 movies. Though her life was short and tragic, her star still shines brightly. This visual presentation will tell her story in her own words, through her movies and the recollections of those who knew her.
---
THE AMERICAN FIRST LADY: 1933 - PRESENT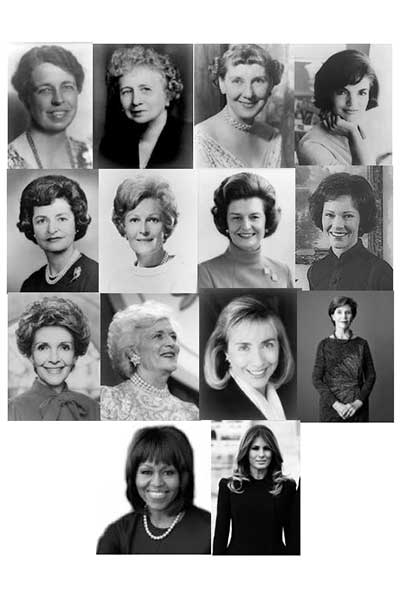 Thirteen women have served as first lady of the United States since Eleanor Roosevelt. The Constitution does not outline any responsibilities for this challenging role, sometimes described as the most demanding volunteer job in America. These remarkable women are wives, mothers and confidants to the most powerful person in the world, in addition to occupying their own place on the international stage. Although not elected, they are often subject to intense public scrutiny.
This visual history lecture will be presented in three parts and can be booked individually or as a series. It will highlight the personal side of life in the White House and the unique contributions each of these women has made to the nation.
Part I: Eleanor Roosevelt to Jacqueline Kennedy
Part II: Lady Bird Johnson to Nancy Reagan
Part III: Barbara Bush to Melania Trump
---
THE GREATEST SHOW ON EARTH: THE HISTORY AND ARTISTRY OF THE CIRCUS!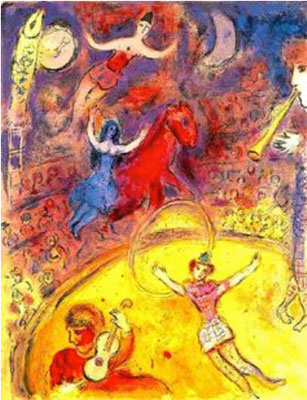 When the final curtain fell on the Ringling Bros. Barnum & Bailey Circus last May, a 146-year American tradition came to an end. This lecture presentation will trace circus history from the days of the Greeks & Romans to the present.
The circus is a world within a world filled with acrobats, clowns, tightrope walkers, aerialists, outrageous sideshows, and more. On our journey we'll meet two of America's greatest showmen, P.T. Barnum and John Ringling who created the golden age of American circuses.
We will also consider ethical issues surrounding the use of animals in modern circuses.
If you ever dreamed as a child about running away from home to join the circus, step right up & take a trip into this fascinating history.
---
MISTY COPELAND & ROBERTO BOLLE, A DUAL BIOGRAPHY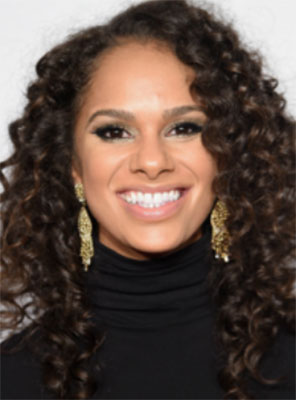 MISTY COPELAND is the quintessential American success story. A shy & insecure child, Misty made a late entry into dance, finding a purpose in the beauty & discipline of ballet. Through hard work & determination, Misty became a household name dancing her way into the hearts of the American people. Internationally recognized for her consummate artistry, Misty is the first African American to become a principal dancer at American Ballet Theater.
Beautiful and charismatic, Misty is a positive role model for young people with a dream. Misty's story will enchant & inspire.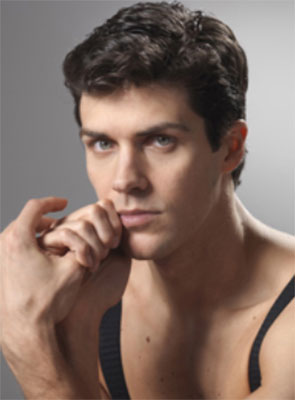 ROBERTO BOLLE, a cultural icon in his native Italy, is internationally acknowledged as one of the greatest male dancers of our time. Not since Nureyev & Baryshnikov has a dancer captured the popular imagination of so many fans throughout the world.
In addition to his classical & contemporary performances in prestigious ballet theaters, Roberto appears in historic amphitheaters making dance more popular in Italy than opera. Roberto Bolle is dance royalty.
Misty & Roberto have shared the stage at Milan's La Scala. This presentation will include video of their individual performances & their work together at LaScala.
---
THE MANY LIVES OF ROMEO & JULIET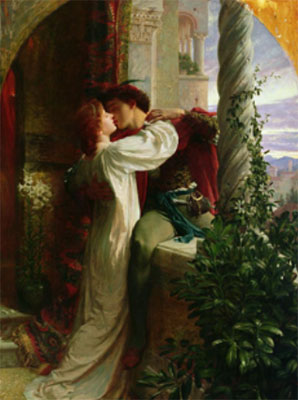 This lecture will present the famous lovers of Verona in their many incarnations in film, theater, opera, ballet, & visual arts. Versions of the legend have existed since antiquity, but is the celebrated story based in truth or merely fiction?
Filled with beautiful clips from many media sources, the story will come alive through the various art forms and interpreters who have given voice to the star crossed pair over the centuries.
We will then examine love from the point of view of social psychologists to understand the significance of first love, broken heart syndrome and whether love at first sight really exists.
---
DAME HELEN MIRREN: A QUEEN IN HER OWN RIGHT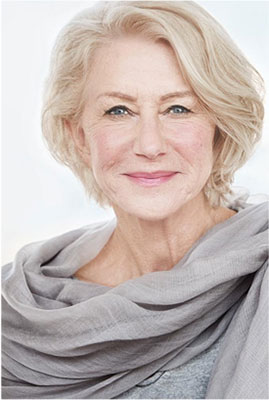 Photo Peter Lindberg
Dame Helen Mirren, a megastar of extraordinary range and intelligence, was once told by a fortune teller that she would achieve her greatest success after the age of 40. Beginning her career in the Royal Shakespeare Company at 18, she would go on to make over 125 appearances in movies and television. One of 15 actresses to have won the "Triple Crown of Acting" (Oscar, Emmy & Tony), Helen Mirren has played a queen six times in her career. According to Prince William, her portrayal of Queen Elizabeth II is "so convincing I should probably call her Granny."
This lecture/video presentation will highlight Helen's career and her candid personal revelations about coming of age in the turbulent 1960's, living in the limelight, her sensual screen persona, love, men, marriage, children and navigating life's journey. Warm, witty, smart, sassy, stylish, and a symbol of aging gracefully, Dame Helen Mirren is a force of nature.
---
MIKHAIL BARYSHNIKOV: PORTRAIT OF THE ARTIST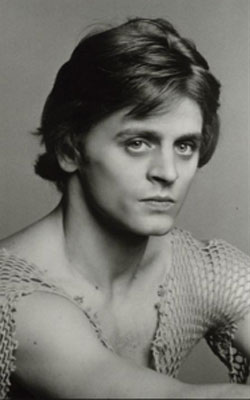 Photo Ken Duncan©NewYorkPublicLibrary
Mikhail Baryshnikov is unquestionably the greatest male classical dancer of the late 20th century. Dazzling audiences with his athleticism and grace, he reached celebrity status attracting new audiences to the world of dance. "Metamorphosis" is a word often used to describe his career, which goes far beyond the dance world. A prolific and diverse artist, he has performed on stage, in film, theater, and television.
This biography takes us from his boyhood in Soviet occupied Latvia to his life in the west and will chart his course to the present day. In addition to many videoclips, we will view "The Sinatra Suite" with music by Frank Sinatra and choreography by Twyla Tharp.
Whether you have never seen a ballet, are an avid balletomane, or somewhere in between, the joy of watching Baryshnikov in his many incarnations is something you will not soon forget.
---
TO POSSESS A HUMAN SOUL: SLAVERY AND THE AMERICAN PRESIDENCY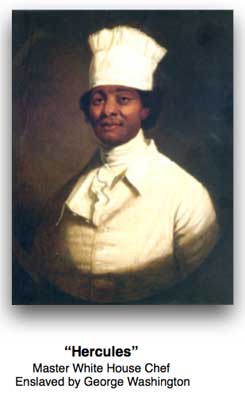 The history of slavery is largely anonymous and the stories of the enslaved are often relegated to a footnote in history. Because of their proximity to American presidents, the histories of those enslaved by these men are well documented although not widely known. The goal of this presentation is to tell their stories and "hear their voices."
Through vivid portraits we will learn about their daily lives and how they made sense of their existence as human beings. During our journey you will meet a Revolutionary War hero; relive dramatic escapes; become acquainted with the first African American celebrity athletes; attend an important White House dinner and much more. Their stories are sure to inform and inspire you.
---
SEALED WITH A KISS: A HISTORY OF MARRIAGE AND ITS TRADITIONS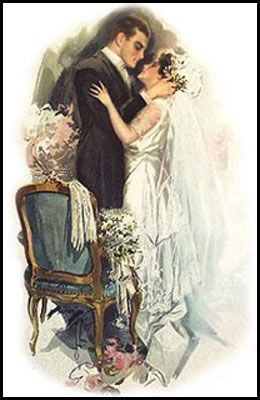 This presentation will take us on a centuries long trip down the aisle of matrimony. We will travel from the earliest hunter gatherer societies to the civilization of the Greeks and Romans, through the Middle Ages & Renaissance, on to the Age of Enlightenment, the romance of the Victorians and the rise of modern marriage. Along the journey we will learn about laws and traditions which continue to influence our current rituals and discover why love and marriage didn't always go together "like a horse and carriage."
Finally, we will examine the dramatic changes in the 20th - 21st centuries challenging our long-held notions about "traditional marriage." Told through the lens of history, art history, and tales of couples such as the enigmatic Arnolfinis of Flanders; Giovanni and Lusanna of Renaissance Italy; and mail order brides of the Old West, you are sure to find this presentation both entertaining and informative.
---
PRINCESS DIANA: QUEEN OF HEARTS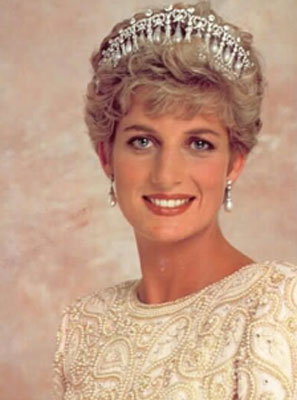 "To us, just two loving children, she was quite simply the best mother in the world."
- Prince Harry
Princess Diana is one of the most enduring icons of the 20th century and continues to hold a place in the hearts of people around the world. Although her story has been told many times, much of it comes from sensationalized — and often fictitious — tabloid reports ranging from the somewhat credible to the ridiculous.
Since her death in 1997, more reliable sources enable us to take a fresh look at Diana's life to create a balanced portrait of this complex and enigmatic woman. In addition to her biography, we will evaluate her continuing impact on the Royal Family and assess the pros and cons of monarchy in the modern world.
---
SOPHIA LOREN & MARCELLO MASTROIANNI: FROM ITALY WITH LOVE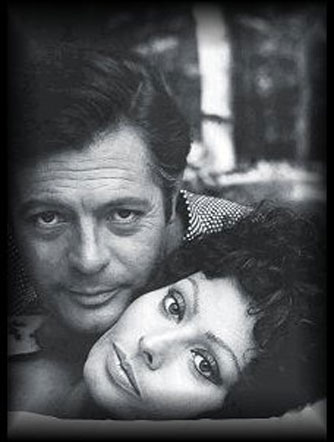 During the Golden Age of Italian cinema Sophia Loren and Marcello Mastroianni became one of the most dynamic film couples of the 20th century. Sophia and Marcello made 17 films together representing the face of Italy to the movie going public.
This presentation contains individual biographies of both Sophia and Marcello and then looks at their work together in films. Talented, beautiful and sexy, Sophia Loren "is Italy…when she walks, all of Italy is walking." A versatile actor, Marcello created hundreds of memorable performances both on stage and in the movies.
Whether together or apart, it's hard to deny that Sophia and Marcello are two of Italy's greatest treasures.
---
CARY GRANT: PRINCE OF HOLLYWOOD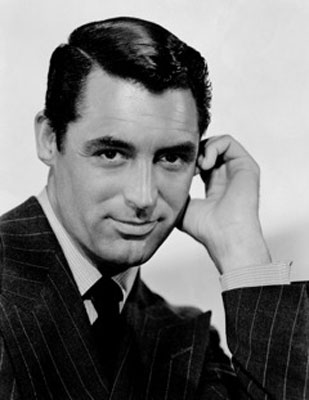 When Cary Grant was asked, "Who does the best Cary Grant imitation?" he responded, "I do!"
This presentation will explore the many facets of the charismatic movie star. We will follow his life from humble beginnings as Archie Leach in Bristol, England, to his final on-stage appearances in "Evenings with Cary Grant." Cary Grant was a unique and incomparable star, excelling in both comedy and drama. A strong personality with admitted shortcomings, his star continues to shine brightly in the Hollywood firmament and in our hearts.
Relive the career of "Hollywood's Only True Prince:" Cary Grant.
---
BEYOND DOWNTON ABBEY: GILDED AGE SOCIETY IN NEW YORK & LONDON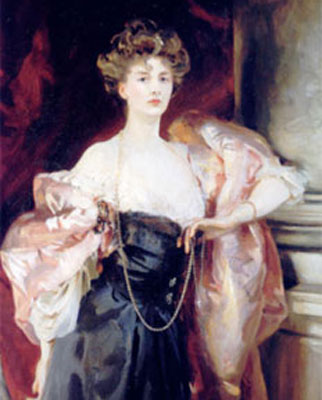 This presentation examines three decades of high society on both sides of the Atlantic beginning in 1870's New York and concluding with the Edwardian Era in London. We will examine the intricate social codes of conduct as defined by "the" Mrs. Astor, society's undisputed leader, along with the changes brought about from the entrance of the new rich led by Mrs. Vanderbilt. Then we are off to Edwardian England and the American "Dollar Princesses" who exchanged money for titles.
This social history of the era will define appropriate etiquette for ladies and gentlemen of the period from the right way to cut a cherry tomato to the "proper" rules of conducting an affair!
---
THE GOOD OLD DAYS: HISTORY & POPULAR CULTURE OF THE ROARING '20's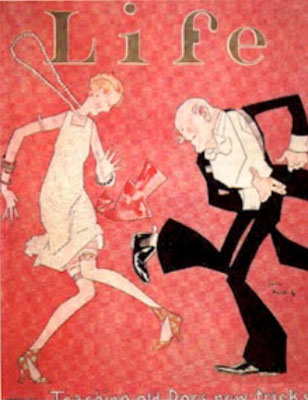 If you like American pop culture, you will enjoy this trip back in time to the 1920's where modern American culture began. The period between the Great War and the Depression is one of exciting social and historical change. Meet the youth of "The Lost Generation" who revolted against society's most time honored conventions. Get to know the "brilliant men, beautiful jazz babies, champagne baths and midnight revels" spoken about in movie ads. Learn about the history, music, fashions, fads and follies of the time and find out why "the good old days" our grandparents talked about really were the good old days. In addition to an entertaining and informative slide presentation, sound and video clips of the era will bring the period to life.
---
RUDOLPH VALENTINO: THE GREAT LOVER OF THE SILVER SCREEN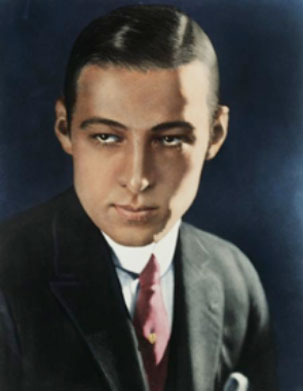 The name Valentino sent shivers down the spines of American women of the 1920's. Rebellious young women flocked to movie houses and were seduced by the magnetism of the screen's first "Latin Lover." Valentino lived the rags to riches dream of the immigrant. At a time when Italian Americans were subject to prejudice, Valentino changed the negative stereotyping of Italians in the movies forever redefining our notions of love and romance. While women adored him, many men despised him as a stealer of hearts.
Containing over 100 slides interspersed with sound/video clips and excerpts from his diaries, you will come to see why Valentino can still quicken the pulse of the modern viewer.
---
CLARA BOW: THE "IT" GIRL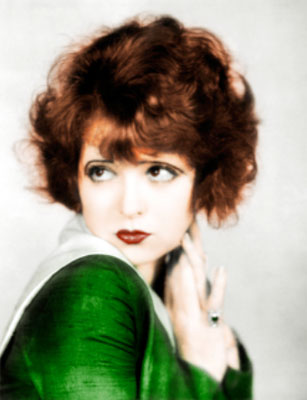 "This girl's the real thing; someone to stir every pulse in the nation."
- F. Scott Fitzgerald
Clara Bow was the epitome of the "New Woman" of the 1920's and a role model for the flapper: independent, confident and emancipated. While she lit up the screen with her dynamic personality, Clara's life off the screen belied the happy, carefree woman she played in the movies. Follow her life and career and find out why "she's got it!"
---
FASHION: THE TIMELESS PRINCIPLES OF STYLE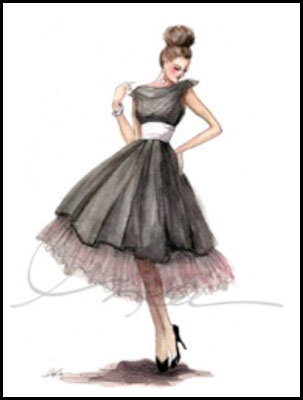 As a former fashion magazine insider, I will identify why some women always seem to look effortlessly chic and tell you how to achieve it. We spend so much time shopping, but very little time studying the elements of style that make up our unique fashion signature. A little knowledge goes a long way in learning how to simplify the process of dressing well. Learn how to identify and enhance your personal style, use color to look more youthful, accessorize like a stylist and incorporate trends without becoming a fashion victim.
As a professional makeup artist, I include a live makeup demonstration on how to use product and tools to achieve a flawless application.
---
AUDREY HEPBURN: PORTRAIT OF A LADY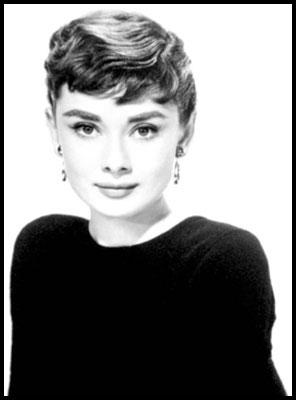 "She was the best that we could possibly be. She was perfectly charming and perfectly loving. She was a dream; and she was the dream that you remember when you wake up smiling."
- Richard Dreyfuss
Young Audrey experienced the devastation of war first hand as a child in occupied Holland during WWII. Although the war dashed her ambition to become a ballerina, she would eventually come to be one of the most admired women of all time. More than just a legendary figure of beauty, grace and charm, Audrey worked tirelessly as a UNICEF Goodwill Ambassador after retiring from the screen. This presentation will examine the many phases of the life of the fabulous Audrey Hepburn, including her continuing humanitarian legacy.
---
THE LIFE OF GRACE KELLY: LEGENDARY ACTRESS AND PRINCESS OF MONACO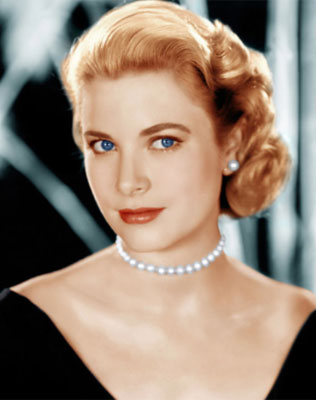 Follow the life of Grace Kelly from her days as a shy, insecure school girl to legendary Hollywood stardom and her final role as the beloved princess of Monaco. More than 30 years after her death, Grace remains the ultimate portrait of a lady. But did her private life belie the public image? Did the fairy tale end "happily ever after?" What are the facts behind her tragic accident? During the course of this lecture/photo presentation, we will examine Grace's contribution to American film culture, learn about Monaco's past and present, as well as her enduring legacy to the principality.
---
JACQUELINE KENNEDY ONASSIS: A TRIBUTE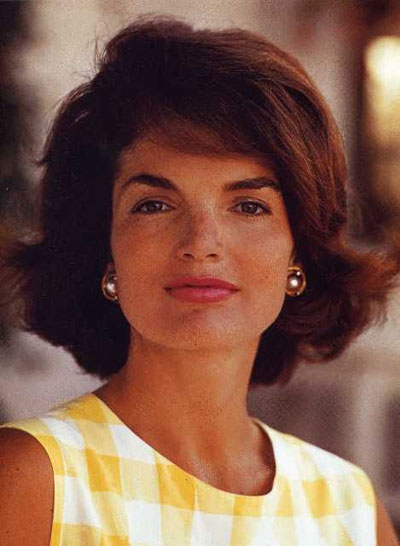 "I am the man who brought Jacqueline Kennedy to Paris and I have enjoyed it."
— John F. Kennedy
Jacqueline Kennedy Onassis's public persona as legendary First Lady is immediately recognizable. But who was this woman behind the myth of her celebrity? This presentation takes us beyond the familiar narrative of Jackie's life. As told through over 100 photographs, many rarely seen, this presentation covers Jackie's life as a bibliophile, equestrian, wife, mother, First Lady, preservationist, editor and family matriarch. You will come to know the private side of the intelligent and inspiring woman who was Jackie O.
---