About Me: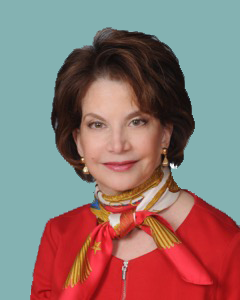 I began my career as a NYC teacher and then went on to work in magazine publishing. I was privileged to work for Helen Gurley Brown, the famous author & editor-in-chief of Cosmopolitan. Helen was a dedicated mentor whose memory continues to have an influence in my life and work. I then went on to hold positions at Elle and New Woman magazines gaining additional skills in magazine publishing. For many years I was a manager at a large New York law firm where, among other responsibilities, I wrote and presented employee training programs.
As I began to attend lectures, some wonderful and others not so wonderful, I thought about what it takes to create a successful program. Frequently presenters were knowledgeable professors who were not always able to engage an audience. Some presenters relied on only a single source resulting in a one dimensional presentation. Technology was either absent entirely or outdated.
I realized that to create a high quality presentation, it required a combination of thorough research, state of the art technology, and an engaging presentation style. My first presentation on Jacqueline Kennedy Onassis in 2013 was an instant success and since then I have written four new presentations each year.
I put my heart and soul into the projects, selecting subjects for which I have a passion that I can communicate to the audience. My "brand" is to create fewer presentations of the highest quality rather than a large number of average presentations.
MAC's Keynote technology is state-of-the art for generating a beautiful visual presentation. As one audience member wrote: "The technology was terrific. I thought I was watching a PBS documentary!"